TIM Motors
TIM Motors provides commercial truck sale, equipment rental and after sale services for heavy and light duty trucks, construction machinery, special equipment, spare parts and tyres in South East African countries, such as Mozambique, Zambia and Tanzania, and Nigeria and Indonesia.
Our main cooperation brands are Sinotruk, Shacman, SDLG, Shantui, Hangcha, Sailun and Xingyuan.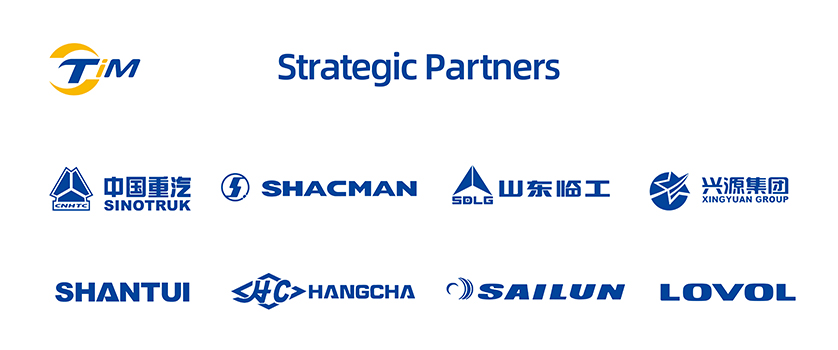 Combining the complete industrial chain of commercial vehicles and transportation business within the group, we actively innovate in the sales method and start a credit sales model together with the transportation business. Some commercial vehicle buyers which are transportation fleets can subcontract transportation business from our sister logistics companies in our group, and the transportation fee obtained is used to deduct the truck installments.
In September 2019, the Spare Parts Center of Transinovation Motors Zambia Co., Ltd. was launched in Lusaka Park, Zambia-China Economic and Trade Cooperation Zone. We are determined to set up more spare parts centers in more countries to provide customers with sufficient spare parts supply to eliminate their concerns.